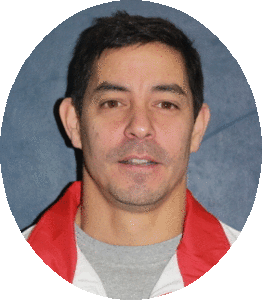 BARRY COSS
OWNER / WOMENS JO COACH
Owner and Womens Coach. USAG and Safety certified, NY State USAG Board gymnastics and certified meet director. TOPS Manager for USAG in New York and TOPS Camp clinitian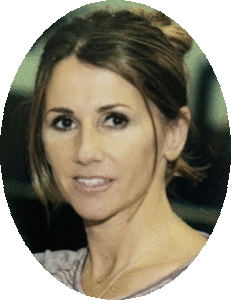 YOULIA COSS
OWNER / WOMENS JO COACH
Owner and Womens Coach. USAG and Safety certified. Former member of the Bulgarian National team. Womens Head coach, choreographer and National Judge. Camp and workshop clinitian.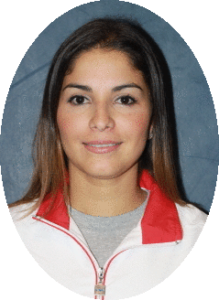 AZALIA RODRIGUEZ
WOMENS JO COACH
USAG and Safety certified, choreographer and National Judge. Former coach for the Puerto Rico National team. Azalia is a womens team, TOPS and developmental coach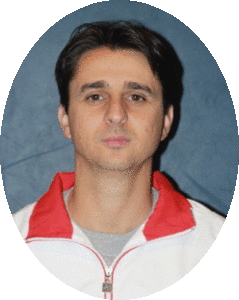 IVAYLO "IVO" GRAHOVSKI
MENS JO COACH and TUMBLING INSTRUCTOR
USAG and Safety certified coach. Former member of the Bulgarian Mens National Team, and has been the RGA Mens Head Coach since 2005, and Tumbling Instructor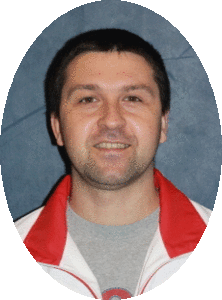 DIMITAR "MITKO" DIMITROV
WOMENS JO COACH and
TUMBLING INSTRUCTOR
USAG and Safety certified coach. Former member of the Bulgarian Mens Junior National Team, and is the womens Junior Olympic Coach and Tumbling Instructor.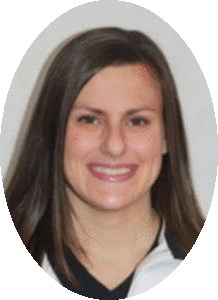 ALICIA BAUM
WOMENS XCEL COACH
Alicia was a gymnast from 8 years old till Junior year in High School. Alicia is the head coach of the RGA Xcel team, a program that has developed since 2015. She holds a Bachelors degree in Physical Education and a Masters in Teaching Pedagogy, CPR and First Aid. USAG and Safety certified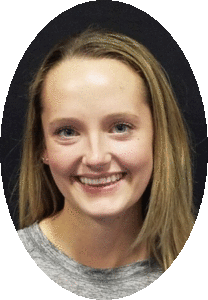 JADE PECORA
WOMENS XCEL COACH
Started gymnastics at age 2 and continued till she was 15. Competitive dancer for 10 years. Started coaching at the age of 14, coaching all levels, from rec classes to the competitive team on both the JO and Xcel side. Jade currently attend Nazareth College where she is studying to receive her Doctorate in physical therapy. Her love for coaching has only grown since joining the RGA family.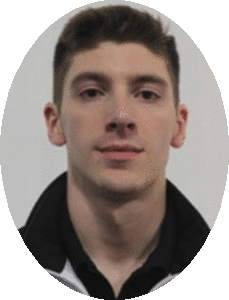 COREY LUDWIG
MENS JO COACH and
TUMBLING INSTRUCTOR
Corey is a former gymnast of RGA, and has now developed into one of the Mens competitive coaches, as well as being one of the main tumbling instructors. Corey is USAG and Safety certified.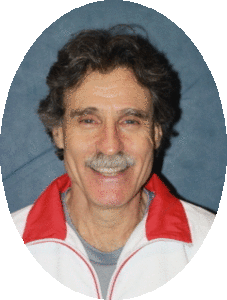 GARY SCHNITZLER
MENS JO COACH <br>College Background: Bachelor of Science degree Syracuse University: Master of Science SUNY Cortland. Competitive Gymnastics Experience: Member of William Nottingham High School Boys team Syracuse New York. Member of Syracuse University's Men's Gymnastics team Empire State Games competitor Master's division Coaching Experience: Gary coaches the Men's Gymnastics and the boys Recreational classes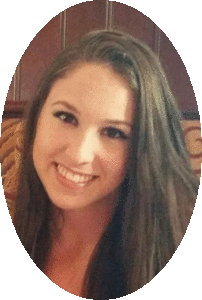 ELLEN LIDER
WOMENS JO COACH and
RECREATIONAL COACH
Ellen has previously competed in gymnastics from age 6 to 18 and has been coaching gymnastics for 6 years. Ellen holds a USAG safety certification and is a USA professional member. She is passionate about teaching competitive gymnastics and guiding young gymnasts to the competitive level. She beliefs in instilling a love for gymnastics in both a competitive and recreational setting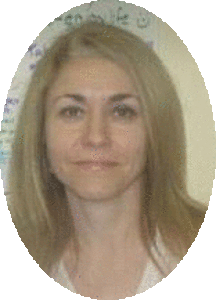 EMA TCHAMOVA
OFFICE ADMINISTRATOR
Ema is the face for most of the parents in the gym. Ema is in charge of all office administration, day to day scheduling, and competition administration .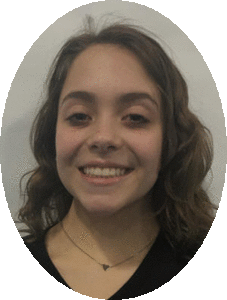 KATHERINE PALLIVICINI
RECREATIONAL COACH
Katherine is one of RGA's competitive gymnasts. She has used her skills, and experience to become one of our regular recreational classes.
Her bubbly personality and eagerness is always a hit with the kid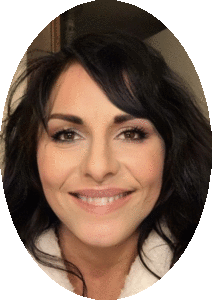 MARNIE MAIN
WOMENS XCEL COACH
Marnie participated in gymnastics from 3rd grade until her junior year in high school, Marnie started her coaching career in NH and MA before moving to Rochester, NY. In 2018 Marnie started coaching at RGA where she coaches Xcel and recreational classes. Gymnastics has been a lifelong love and she enjoys seeing the girls reach their goals!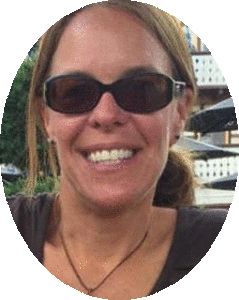 ALYSSA KLEIN
RECREATIONAL COACH
Loving gymnastics has made it easy for Alyssa to have been involved in the sport for the past 45 years. Alyssa was a gymnast for 12 years, and when it was time to wrap up her competitive career she immediately began coaching. Alyssa is a teacher of 28 years at Johanna Perrin Middle School in Fairport, teaching 6th grade English. Alyssa is a wife, mom of 3, teacher, coach, and advocate for social justice.and enjoys hanging out with her family while hiking, skiing, geocaching, and just being in nature!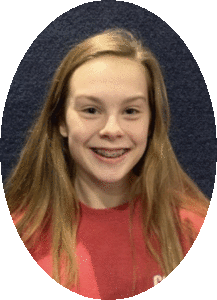 RACHEL WILKE
RECREATIONAL COACH
Rachel is currently a JO level 10 gymnast at RGA and has been a part of the RGA family for 14 years. Rachel has been coaching recreational gymnasts since 2019. Her favorite age group to teach is girls 5-7 because they always know how to make her laugh and are always up to learning new things. She loves all the kids she coaches and encouragesall of them to do their very best!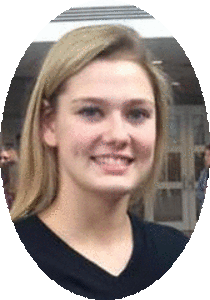 KATIE HILL
RECREATIONAL COACH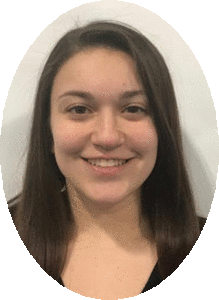 SAMANTHA BONSIGNORE
RECREATIONAL COACH I began gymnastics at the age of 5 and started competing by the age of 6 and until I was 17, competing both for club and my high school gymnastics team. I began working at RGA when I was 17 (now working here just over 2 years), working with classes as young as the tiny tumblers to as old as the 10-Teens. I've worked with the XCEL girls on many occasions, giving me some experience with team girls as well. I love being able to work with kids of every age, to teach them and motivate them to achieve new skills while having fun.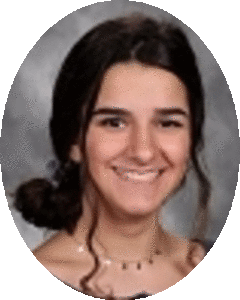 GIANNA DEROSA
RECREATIONAL COACH
Gianna started gymnastics at the age of 7, and returned to the sport at age 13 when she began at RGA. She currently competes for RGA on their Xcel Team where her favorite sport is bars. She began coaching recreational classes earlier this year, and especially loves getting to coach the younger 5-7 crowd. Her favorite part of her job is getting to see her students enthusiasm when they master a new skill or get over a fear.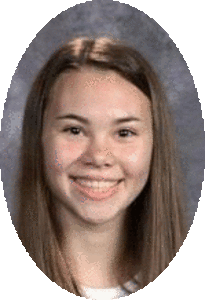 KAILA BARTOLOTTI
RECREATIONAL COACH
Kaila started gymnastics at the age of 3 and started it back up and competing again in 2017. She is currently competing for RGA on their Xcel Team. Her favorite event is floor. She has been coaching since January of 2020. She coaches rec classes for mini gymnasts and 5-7 year olds. She especially loves to coach the mini gymnasts because of how excited they are to do gymnastics.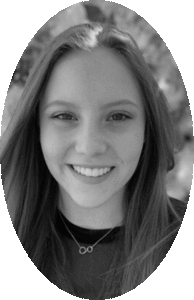 EVE SUTTON
RECREATIONAL COACH
Eve Sutton started gymnastics at the age of 2 and continued until the age of 17. She competed for both the USAG JO and Xcel programs where beam and vault were her favorite events. She began coaching in 2019 and has coached gymnasts of all ages, from Mini gymnasts to competitive team members. She especially enjoys coaching the team members because of their competitive drive and enthusiasm.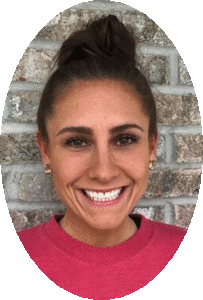 NICOLE SLACK
RECREATIONAL COACH
Nicole was a competitve gymnast through to level 9. She has been coaching at RGA for almost 10 years. Nicole has a 3 year old son and teaches Universal Pre-Kindergarten for the Rochester City School District. She loves sharing her passion and excitement for the sport with her gymnasts and their families. .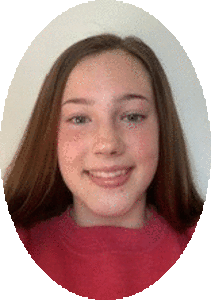 EMILY STEINHOFF
RECREATIONAL COACH
Emily started gymnastics when she was 8 and continued until she was 15. Emily competed at RGA for all 8 years and began coaching in 2019 as a rec coach, coaching recreational as well as competitive gymnastics. She loves to coach all ages and levels. Once she graduates, Emily wants study sports psychology or medicine and pursue a career in coaching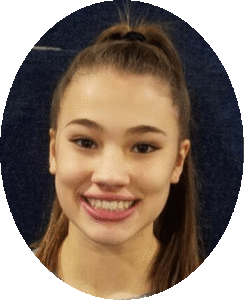 ALEXANDRA RICHARDSON
RECREATIONAL COACH
Alex began competitive gymnastics when she was 2 years old and continued for 10 years at RGA. After missing the sport, she decided to return to RGA, not only to continue doing the sport, but to also coach others. She is a recreational coach and loves working with all age groups, but especially the 3-5 year olds because it reminds her of when she first began.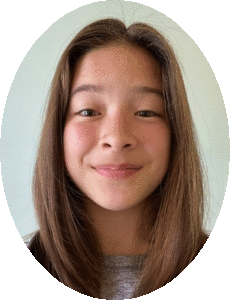 TRUDY SMITH
RECREATIONAL COACH
Trudy has had experience in the gymnastics world for over 9 years. She was a competitive gymnast on the RGA team until she was 15, and began to coach all ages soon after. Trudy enjoys coaching because there is so much opportunity to teach her gymnasts and students a strong work ethic, and help them grow to be their best gymnast and person.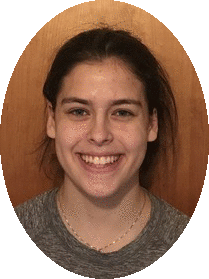 TALIA KRAUS
RECREATIONAL COACH
Talia is a JO level 10 gymnast Talia has been doing gymnastics since the age of 4, and has been a competitive gymnast for the past 11 years. Her favorite event to practice and compete is floor. Being a gymnast, she loves to teach kids how fun the sport is. Talia has been coaching for the past year, and loves coaching the tiny tumblers and mini gymnasts because they always make me smile. I enjoy getting the chance to help the kids strive to do their best and have fun!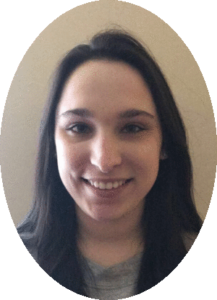 EMILY BRUTSKY
RECREATIONAL COACH
"Emily started gymnastics when she was 6 years old and continued until she was 18. She competed up to level 9 and XCEL Diamond for two club teams in Virginia. She began coaching in 2015 and helped with her gym's TOPS team, developmental levels, and recreational classes for ages 4-14. She especially loves coaching tumbling classes, because floor was her best and favorite event."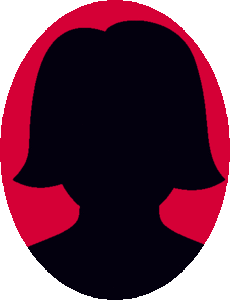 RACHEL DEGUZMAN
RECREATIONAL COACH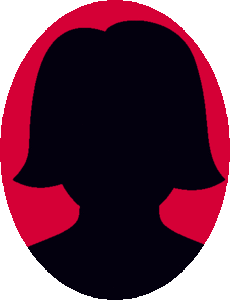 ELLIE McCARTHY
RECREATIONAL COACH